The Relations
The Relations are the physical living beings that share this planet with humans. While mountains, winds, rivers, etc., may certainly be considered as having spirit or being en-souled, they do not live and die the same way mortal persons do.

This page holds information concerning the native species that cohabit the Catskill Mountains/Hudson River bioregion with humans. The base Waincraft model only deals with particular animal groups, called the Tribes. These Tribes are delineated as such due to their traditional European importance and as a physical-world mirror to the hierarchy of the main Otherworld. However, in the glorious and immense diversity of this world, there are certainly going to be spirits and animals that are important to a bioregion that are not one of the main Tribes, and conversely, one of the delineated Tribes may have no species in a particular bioregion (for example, there are no cranes in this bioregion, so the place of Crane is filled by their distant cousin Heron).

Catskill Mountain Waincraft terms this multitude of animal and plant spirits as the Relations, inspired by the Lakota Sioux phrase mitakuye oyasin, "all my relations," recognizing that everything that exists is our kin.
Animal Kin

Waincraft native animals:
White-tailed Deer
Snowshoe Hare
Black Bear
Bobcat
Coyote
Bullfrog
Timber Rattlesnake
Red Fox
Bald Eagle
Great Horned Owl
Canadian Goose
American Crow
Brown Trout
Garden Spider
Great Blue Heron
River Otter

Non-Waincraft native animals:
Mammals
Raccoon
Mouse
Beaver
Bat
Shrew
Mole
Squirrel
Woodchuck
Weasel
Opossum
Porcupine
Skunk

Birds
Bluebird
Meadowlark
Woodpecker
Sparrow
Turkey

Reptiles and Amphibians
Turtle
Skink
Salamander

Insects and Others
Many numerous species, notably:
Butterfly
Mayfly
Mosquito
Ant
Beetle
Snail
Mussel
Pike
Bass
Perch
Herring




Plant Kin

Trees:
Fir
Elder
Maple
Alder
Birch
Hickory
Chestnut
Hemlock
Dogwood
Hazelnut
Hawthorn
Ash
Walnut
Juniper
Spruce
Pine
Sycamore
Cottonwood
Aspen
Oak
Willow
Elm
Rowan/Mountain-Ash

Shrubs:
Laurel
Holly
Spicebush (Lindera benzoin)
Squashberry
Tick-trefoil

Flowers:
Gentian
Azalea
Magnolia
Milkweed
Geranium
Avens (g. Geum)
Aster (g. Symphyotrichum)
Thistle (g. Cirsium)
Lily
Flax
Honeysuckle
Violet
Buttercup
Forget-me-not
Ironweed
Trillium
Orchid
Lobelia
Saxifrage
American (false) Pennyroyal

Poisons and Entheogens:
Nightshade
Mandrake
Poison Sumac
Poison Ivy
Pokeweed


Herbs:
Mint
Sage
Vervain
Rue
Sumac

Fruit:
Blueberry/Cranberry (G. Vaccinium)
Blackberry/Raspberry (g. Rubus)
Currant/Gooseberry (g. Ribes)
Strawberry
Plum
Cherry
Elderberry
Bayberry
Ground-cherry
Mulberry
Serviceberry
Chokeberry
Nannyberry
Grape

Food:
Yam
Wild Rice
Wild Rye
Cattail
Garlic
Leek
Onion
Lettuce
Sunflower
Bracken (fiddleheads)
Ostrich Fern (fiddleheads)
Greenbriar
Eastern prickly-pear
Wood-sorrel
Nettle
Evening primrose
Sassafras
Arrowhead

Medicine:
Skullcap
Mayapple
Agrimony
Spleenwort
St. John's wort
Lupin
Ginseng
Black-haw
Cinquefoil
Goldenrod
Senna
Dock
Jewelweed
Comfrey
Horsetail
Solomon's Seal

Others:
Rush
Bedstraw
Ragweed
Bulrush
Sedge (g. Carax)
Muhly
Other ferns
Clubmoss
Witchgrass (g. Panicum)
Witchgrass (g. Dichanthelium)
Pondweed (g. Potamogeton)
Powered by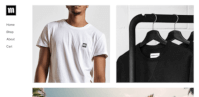 Create your own unique website with customizable templates.